Video of deadly Nashville police shooting released, review ordered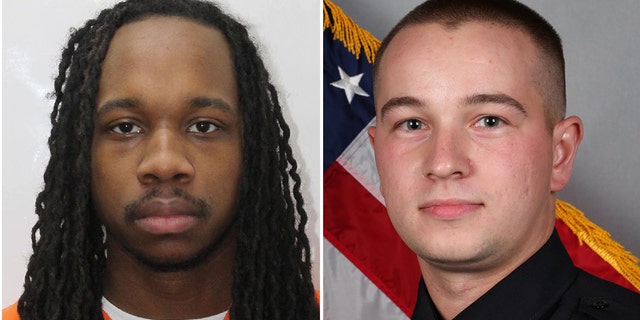 Authorities in Nashville Wednesday released surveillance video of the deadly shooting of a black man by a white police officer as the city's mayor called for a "comprehensive review" of law enforcement procedures.
The video showed the shooting of 25-year-old Daniel Hambrick on a sidewalk beside an apartment complex after a traffic stop on July 26.
In the video, Hambrick rounded a corner into view. Seconds later, Metropolitan Nashville Police Officer Andrew Delke appeared behind Hambrick and raised his gun. Hambrick fell to the ground and Delke moved closer with his weapon drawn as the video ended.
The Tennessee Bureau of Investigation has said investigators believe that during the traffic stop, Hambrick "reportedly emerged from the vehicle with a firearm in his hand" and the "situation escalated," resulting in Delke firing his gun several times. It was not clear whether Hambrick pointed his gun at the officer.
Delke was placed on administrative leave in the aftermath of the shooting.
Nashville District Attorney Glenn Funk said the TBI obtained the surveillance video from a nearby school and added the agency had determined that the video's release "will no longer compromise the integrity of the investigation."
Funk added that he "has not made any legal judgments about Officer Delke's actions."
The Associated Press contributed to this report.
Click for more from the the Tennessean.