Zayn Malik says Taylor Swift 'was traveling around in a suitcase' during the summer of 2017
The cat's out of the bag — or in this case, the suitcase. Taylor Swift's pal and Gigi Hadid's boyfriend, Zayn Malik, may have revealed the extremes Swift goes to in order to avoid the paparazzi, even if that means hiding in a massive suitcase.
In a new interview with Vogue U.K., the former One Direction member opened up about his relationship with Hadid, his former bandmates and life in the spotlight.
And while talking about his rise to fame and what his life was like pre-One Direction, he subtly dropped a mention about his "I Don't Wanna Live Forever" song collaborator.
"She was traveling around in a suitcase," he told the magazine of the extremes Swift has gone to escape the paparazzi.
A rep for Taylor Swift did not respond to Fox News' request for comment.
The "Pillow Talk" singer was referring to the summer of 2017, when paparazzi snapped two men carrying a large, black suitcase out of Swift's Soho New York apartment.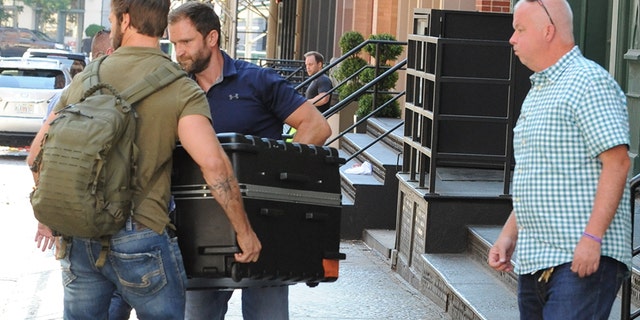 At first, no one thought anything of what appeared to be two security guards moving luggage from the star's home, until rumors started circulating that Swift herself was actually inside the big valise. According to Malik's comment, the cat lover was using the suitcase as a unique mode of transportation to avoid the paps' flashing lights.
Splash News, who originally published the now-famous photo, wrote in the image's initial description, "Taylor Swift being transported in a huge suitcase from her Tribeca apartment into her truck," according to E! News. 
After the image went viral, Splash quickly retracted the description, but the damage had already been done and the Twitterverse was stunned, wondering how the tall and lanky singer managed to fit in the suitcase.
But because Malik's model girlfriend happens to be part of Swift's celebrity squad, it may be safe to assume that his inside knowledge is believable.