2017 Cadillac XT5 Test Drive
What's a name worth? Apparently nothing. At least when it's not a word.
The SRX has been Cadillac's most popular model since it was redesigned in 2010. Over 340,000 have been sold, with 68,000 delivered just last year, its best yet. That's a lot of brand equity and loyal customers. So why'd they get rid of it?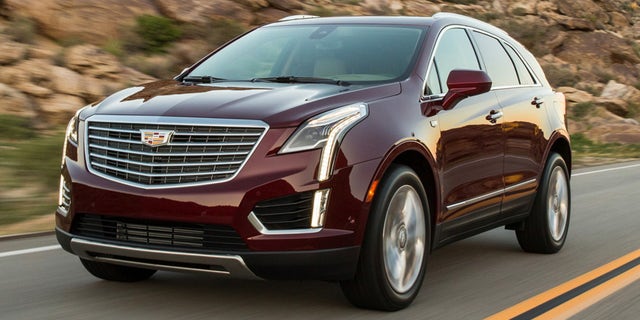 Cadillac has replaced the SRX with a crossover called the XT5 that hews to the company's new naming convention: XT# for crossovers, CT# for sedans, Escalade for … Escalade? Yeah, that last one gets a pass because it's an icon or something. Regardless, the ghost of the all-conquering SRX is having the last laugh.
The $39,990 XT5 went straight to the top of Cadillac's sales chart when it launched in the spring. Midsize crossovers are so popular these days, and Cadillac has honed the formula perfectly, that they probably could've called it the Cimarron and had similar results. Nevertheless, it's a more than worthy successor.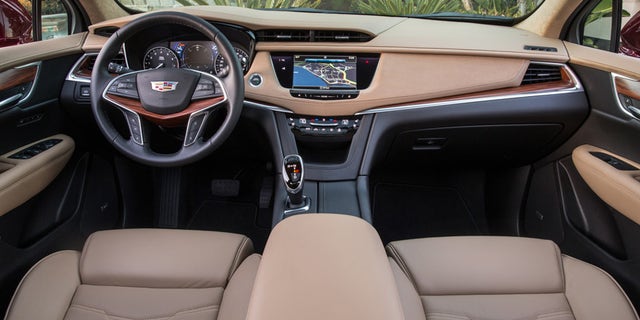 Although it's the same size and shares a few familiar styling cues with the SRX — the vertically arranged headlights, the steep creases along its sides, the broad shoulders, the faux-wraparound rear window effect — the XT5 rides on an all-new platform that's lighter and offers more interior space.
There are still only two rows of seats, but there's more legroom in the rear. If you don't need it, you can slide the second row forward to increase the cargo area. It's also split 40/20/40, so two passengers can ride there with long items in the center. This is a great feature. I've been foiled on several ski trips by crossovers that can't do that, including the SRX.
The interior gets the same cut-and-sewn, tailored style of Cadillac's new CT6 flagship sedan. It's so sharp, it makes you feel underdressed in anything shy of business or cocktail attire. It also borrows the CT6's center console layout, ditching the SRX's maddening touch-sensitive controls for toggles and mechanical buttons — except for the volume, a virtual slider that you rub your finger across to operate, often with little to no effect.
The XT5 is available with either front- or all-wheel-drive and has a new 310 hp 3.6-liter V6 that's 15 percent more fuel efficient than the SRX's, thanks in part to an 8-speed automatic transmission that also keeps the engine in the quiet zone more often.
Quiet aptly describes the XT5 cabin. Cadillac clearly reinvested some of the new chassis' weight savings into sound insulation, and its silence rises well into the luxury realm.
Performance? Sorry, this isn't that kind of car. It's missing the turbo punch of its rivals, and the suspension tuning is relaxed, if one step below silky smooth, despite the adaptive dampers you get in top trim levels. I'm sure the gigantic 20-inch wheels that come with it are partly to blame, but they sure do look snazzy.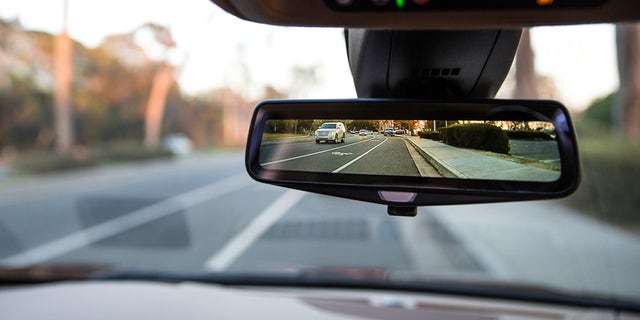 Technophiles can rejoice. The XT5 has plenty of the latest gadgets. There's a 360-degree parking camera and Cadillac's new video rear view mirror, which can leapfrog your passengers and cargo and provide a clear view direct from the tailgate. You can open that tailgate by waving your foot under the bumper, by the way.
The infotainment system is Wi-Fi-equipped, and all the latest driver aids are accounted for, including automatic emergency braking front and rear and a lane-keeping assist system that's far from autonomous, but could keep you from drifting off the road and flipping into a ditch.
If you are an SRX owner who was hoping to flip into a new one, don't let the name fool you. The XT5 should suit you fine, as long as you're dressed for it.
----------
2017 Cadillac XT5
Base price: $39,990
As tested: $57,725
Type: 4-door, 5-passenger utility
Engine: 3.6-liter V6
Power: 310 hp, 271 lb-ft
Transmission: 8-speed automatic
MPG: 18 city/26 hwy